New York
Istanbul Kebab House New York
Istanbul Kebab House NYC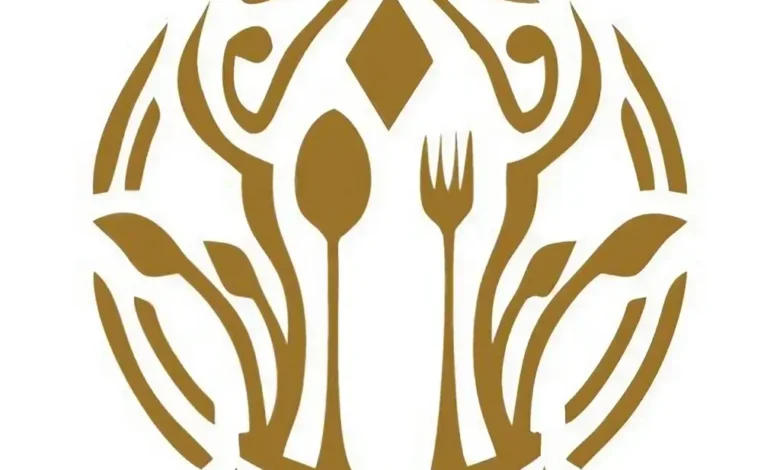 Nestled amidst the lively streets of New York City, Istanbul Kebab House stands as a culinary sanctuary, beckoning customers to embark on a culinary odyssey through the intricate and diverse tapestry of Turkish cuisine. Rooted deeply in the traditions of Istanbul, this establishment serves as a tribute to the city's amalgamation of cultures and flavors.
Situated in the city that never sleeps, Istanbul Kebab House transcends its role as a mere dining venue; it offers an immersive encounter that transports diners to the lively streets of Turkey. From the enticing scents of sizzling meats to the inviting ambiance, every facet of Istanbul Kebab House is meticulously designed to evoke the essence of Turkish hospitality. Join us as we uncover the gastronomic pleasures that characterize Istanbul Kebab House, a treasured establishment in the varied panorama of New York's culinary landscape.
From delectable kebabs to lavish mezze platters, this piece delves into the tastes, historical roots, and cultural importance that establish Istanbul Kebab House as a must-visit for those in search of an authentic Turkish experience in the heart of the Big Apple.
Istanbul Kebab House New York
Type: Turkish restaurant
Rating of 5 stars: 4.2
Audience: Family friendly LGBTQ AND friendly Tourists
Seating places: indoor
Dining options: Brunch, Lunch, Dinner, Catering, Counter service, Dessert, and Seating
Worktime : All week from 11AM- to 11:45PM
website: istanbulkebabny.com
pricing

: $$

Payments: Cheques, Credit cards, Debit cards, and NFC mobile payments
phone number: +12125828282
table reservation: 
address: 712 9th Ave, New York, NY 10019, United States
Real experience:
The cuisine at this petite establishment could easily be among the finest kebabs I've tasted in the city. It perfectly encapsulates the essence of New York's dynamic food scene—grabbing a quick bite before or after a Broadway show is an ideal way to cap off a night out in the city.
While it may lack the opulence of some other venues, if you're seeking a flavor explosion and want your stomach to express gratitude for the delectable fare, this spot is definitely worth a visit!
Istanbul Kebab House New York Menu: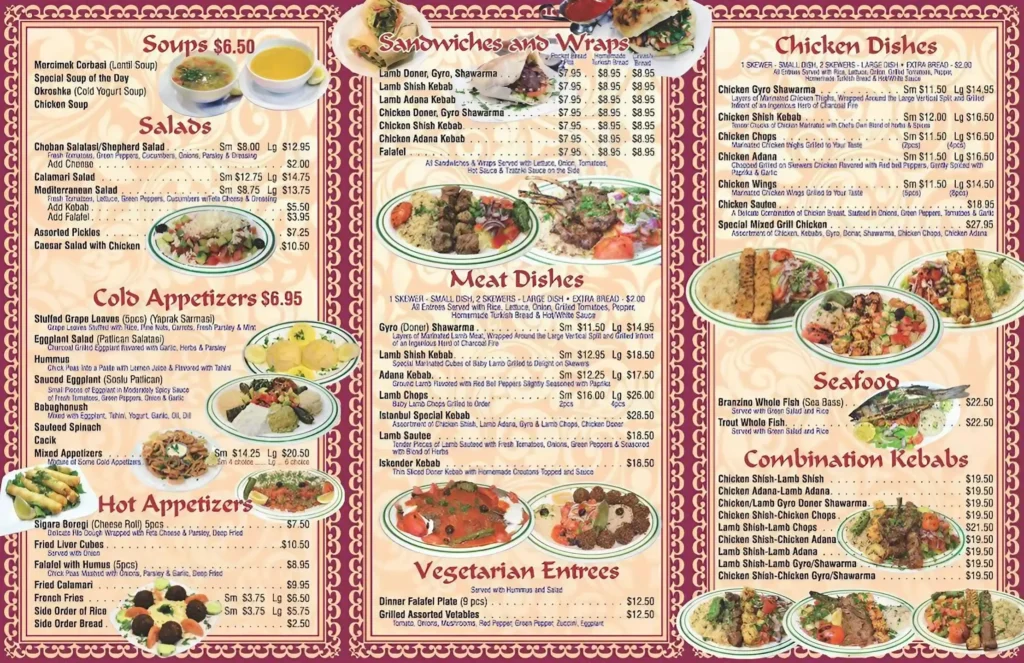 Istanbul Kebab House New York visitors' comments:
comments 1
Had a fantastic chicken gyro on fresh Turkish bread, and a shepherd salad with feta. Both were absolutely incredible. The prices were, well, NYC. The atmosphere is awkward and tight, but well worth it for the really great meal. The service was fast and friendly. I will definitely be back.
comments 2
Excellent food ! My friend and I came in for an early lunch on a Sunday and found the place pleasantly quiet. We ordered their red lentil soup- Mercimek (a must try) and Special Mixed grill Chicken. The meat was tender and flavorful and the owner was kind enough to serve us some Turkish tea in beautiful tea sets. For desserts, I ordered Kazandibi – hoping it would be extraordinary however I was not impressed.
The restaurant is small with limited seating and is mostly always crowded in the evening.
comments 3
Visited this place 9 months later and still keeping 5 stars!!! It's a small place but hospitality is 10/10, their two sauces are just🔥 and food was still very good! The prices increased a bit and portion seemed a little smaller but still best Turkish food in the city!!!
Best Turkish food in the city and very humble staff. If you need anything they are there to help and food tastes juicy, full of flavor. Although the place is small, it's just a really great experience at a reasonable price. 100% recommended!!
comments 4
Very small I didn't enjoy the dine in experience, it's like eating inside the restaurant kitchen The food is great hence the 5 stars. I would recommend the platters rather than the sandwiches. The Iskander lamb was perfect and the Adana kebab as well. The portion is huge!
In conclusion
 Istanbul Kebab House New York stands as a culinary jewel, weaving a tapestry of authentic Turkish flavors and traditions in the heart of the bustling metropolis. As we've explored the rich offerings of this establishment, it becomes clear that it is more than just a dining destination; it is an immersive experience that transcends the boundaries of a simple meal.
From the savory aroma of sizzling meats to the warm and inviting ambiance, Istanbul Kebab House captures the spirit of Turkish hospitality, providing diners with a sensory journey through the vibrant streets of Turkey. It serves as a testament to the city's diverse cultural influences, contributing to the ever-evolving gastronomic landscape of New York.
Whether indulging in mouthwatering kebabs or savoring sumptuous mezze platters, patrons are treated to a symphony of flavors that reflect the rich history and cultural significance of Turkish cuisine. Istanbul Kebab House is not merely a restaurant; it is an embodiment of the fusion of tradition and modernity, creating a space where locals and visitors alike can connect with the heart and soul of Turkey.
In the diverse culinary panorama of New York, Istanbul Kebab House emerges as a must-visit destination for those seeking an authentic taste of Turkey. As patrons embark on this gastronomic journey, they are sure to leave with not just satisfied taste buds, but also a deeper appreciation for the cultural diversity that enriches the city's vibrant dining scene.
Istanbul Kebab House New York invites you to savor more than just a meal; it invites you to partake in an unforgettable cultural experience.