New York
The Halal Guys New York
The Halal Guys restaurant NYC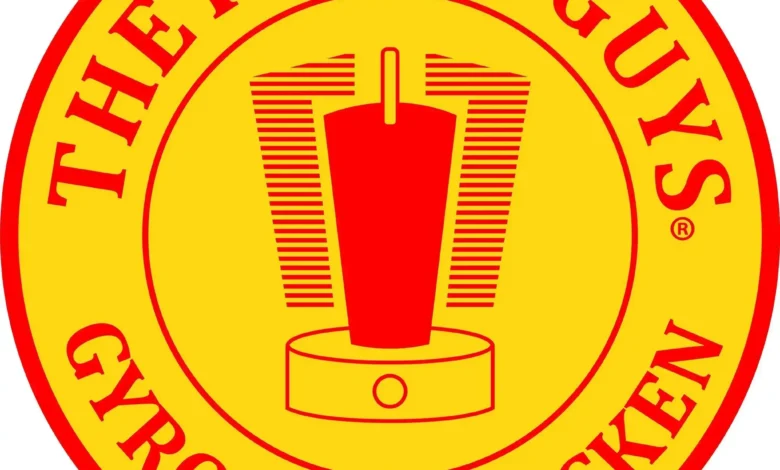 The Halal Guys established by Mohamed Abouelenein, Ahmed Elsaka, and Abdelbaset Elsayed, started as a food cart on the streets of New York City in 1990. The restaurant chain, known for its American fast-food style, serves a menu influenced by traditional halal street food, adhering to Islamic dietary laws. Renowned for their flavorful and reasonably priced offerings, The Halal Guys specialize in grilled meats (typically chicken or beef) paired with rice, pita bread, and an array of toppings and sauces, notably their acclaimed white sauce and hot sauce. Over time, the brand's popularity has prompted expansion beyond the original food carts, encompassing brick-and-mortar restaurants in various locations, both in the United States and internationally.
The Halal Guys New York
Type: American fast-food restaurant
Rating of 5 stars: 4.3
Audience: roups, Tourists and University students
Seating places: No
Dining options: Lunch, Dinner and Catering
Worktime : All week from 11 AM to 4 AM
website: thehalalguys.com
pricing: $
Payments: Cash, Credit cards
phone number: +13475271505
table reservation: Unavailable 
address and Location: 307 E 14th St, New York, NY 10003, United States 6th Avenue &, W 53rd St, New York, 10019, United States 720 Amsterdam Ave, New York, NY 10025, United States 31-10 Thomson Ave, Queens, NY 11101, United States 24-08 40th Ave, Queens, NY 11101, United States 90-15 Queens Blvd, Queens, NY 11373, United States
Note: Click on address to get location Explore halal restaurants in New York
Real experience:
An excellent spot to experience authentic halal street food in all its glory. While numerous carts across NYC boast about offering "halal street food," this establishment is the original, evident from its consistent location and perpetual queues at all times. The cuisine itself is incredibly tasty and offers great value for money. For less than $10, you receive a serving of rice, meat, veggies, and naan. I opted to enjoy my meal in Central Park, and it was a delightful experience. I highly recommend trying their provided sauce and requesting hot sauce, which, to be honest, isn't very spicy. If you're eager to explore the world of halal street food, this is the place to be!
The Halal Guys New York Menu:
The Halal Guys New York  visitors' comments:
comments 1
Visiting NY and wanted my kids to experience this place. Line wasn't too long during lunch but it can get really long at night. We had both the chicken and beef plate. It was good but not great.
comments 2
The first thing you need to know about this place is that the line is LONG. I came here at 9:30 and waited in line for an hour before getting my food. I didn't expect this at all, but I guess I should have since this is the original halal food truck in NYC. If you can stand the wait, the food is excellent! I got the chicken platter and it was totally worth it. Very good. Their hot sauce is no joke either. It is HOT. Makes some other hot sauces I've had seem like water so be careful! But the food was hot, fresh, and delicious. So glad I had this experience. There are some benches around if you want to sit here and eat but space is limited. They accept cash and card!
comments 3
The food.. Tried them for first time 12 years ago, and it's been a while since I ate here, but the taste was good. The line.. Pretty long line for a week day it took us 30 minutes to place our order. However, the service is super quick after you place the order. Overall great experience.
comments 4
was amazed to see the fleet of carts lined up Together …. One cart is dedicated to soda and water other for assemble and last for prep work. Lines are huge. I waited almost 45-50 mins in order to get my turn but the food is worth waiting. Their fresh hummus is one of the best things I have ever tasted. The best part you need to put all the sauces by your self as per your taste. In conclusion, The Halal Guys have undoubtedly left an indelible mark on the culinary landscape of New York City. What began as a humble food cart in 1990 has evolved into a global sensation, offering a genuine taste of halal street food that has captivated locals and visitors alike. The enduring popularity of The Halal Guys can be attributed not only to their commitment to authentic flavors but also to the affordability and accessibility of their menu. From the savory grilled meats to the fragrant rice and the signature white and hot sauces, each bite is a testament to the founders' dedication to delivering a true halal dining experience. Whether you're a seasoned New Yorker or a first-time visitor, indulging in The Halal Guys' offerings is more than a culinary adventure—it's a cultural experience. So, the next time you find yourself in the city that never sleeps, join the queues at their iconic carts or step into one of their brick-and-mortar establishments. The Halal Guys New York is not just a meal; it's a journey through the heart of the city's vibrant street food culture.